Overview:
For more than generation two names have been leading the digital dental revolution: Sirona Dental Systems Inc., and CEREC, an acronym for Chairside Economical Restoration of Esthetic Ceramics.
First developed in 1980, CEREC technology relies on the latest digital technology to create high resolution 3D image's of a patient's mouth. The resulting images are akin to the most detailed terrestrial topographic maps. Every dip and ridge and subtle contour of a patient's tooth/teeth is accurately reproduced. The data is then sent to either an in-office or off-site milling machine where that digital information is converted into a ceramic component.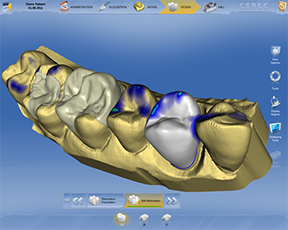 Today, thousands of dentists worldwide rely on this ever-advancing, time-tested technology, and some 30 million restorations have been completed using this groundbreaking method. If you're in to counting…that's 1 CEREC restoration every 7 seconds!! But hey, who's counting?
As the parent company of CEREC, Sirona, founded in 1997, has become the world's leader in digital dental technology with $1.2 billion in revenue.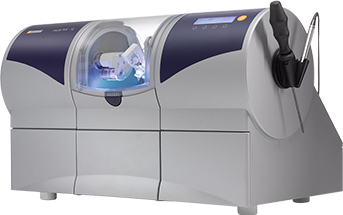 Integration of Digital Dentistry: CEREC and Galileos
Digital Guided Implant Dentistry has become one of the hottest topics amongst restorative dentist. Take what you have learned with Implants Seminars to the next level and GO DIGITAL. This course will give you the experience to utilize Sirona 3D Imaging for surgical planning of implants and understand the fundamentals of guided implant surgery and digital implant dentistry. The two-day curriculum will provide intensive review and detailed protocols to fully integrate both Sirona 3D CBCT and CEREC for comprehensive treatment of implant therapy.
This course is intended for clinicians who want an edge in provided a digital workflow for implant therapy. Each student will be provided proven and tested protocols for comprehensive digital implantology. Learn from a clinician who was instrumental in developing the integration protocols for Sirona. This two-day lecture will take you from A to Z in all aspects of guided-implant planning using the GALILEOS and the CEREC, as well as a complete understanding all of the different guided implant systems that are available to work with the CEREC and GALILEOS Integration protocol. Clinicians can expect to become well versed in the instrumentation and protocols for guided surgical placement of implants.
There will be an intensive review all the protocols developed over the past 8 years specific to CEREC and Sirona CBCT for implantology (prosthetically driven digital treatment planning, digital case presentation, siCAT Guide fabrication, CEREC guide fabrication, Guided Implant Instrumentation and Protocols, immediate temporization with CAD/CAM, CEREC digital implant impressions, CEREC abutment design and fabrication, CEREC abutment and hybrid abutment-crown design and fabrication protocols for single, multiple, and full arch cases).
Through exciting, hands-on course work, this two-day dental implant surgery course teaches maximum integration of Galileos and CEREC for the successful planning and treatment protocols you need to advance your implant skills with confidence. Students will learn how to overcome anatomical limitations to achieve predictable implant positioning that will be the foundation for your esthetic restorations. Whether you are just getting started in implant dentistry or looking to further develop your implant skills, this interactive small-group course will benefit you both personally and professionally from this fresh and practical program.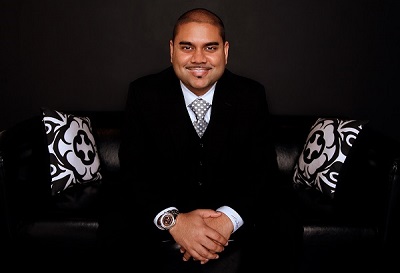 Course Instructor: Dr. Neal Patel
Neal Patel DDS served as Implant Prosthodontic Fellow at The Ohio State University, where he helped establish many of the techniques and protocols for Digital Implantology and Prosthetics. He then went on to specialized study with renowned experts in the U.S. and abroad. Since then, he has become an internationally recognized authority on 3D diagnostic imaging with cone beam computed tomography (CBCT) and same-day dental restorations with computer-aided design and manufacturing (CAD/CAM). He has created an all-digital private practice, utilizing technology in every aspect to improve patient care and clinical results. He bypasses traditional analog methods through all-digital planning, fabrication of splints, surgical guides and prosthetics. He has been featured in Forbes, Newsweek, The Wall Street Journal, among other major publications. He takes pride in providing today's most technologically advanced dental care to his patients.
Location & Dates:

Fort Lauderdale, FL


July 28-29, 2017



Los Angeles, CA


November 17-18, 2017
Tuition: $2945 - Financing available upon request.